November 27 — January 3, 2010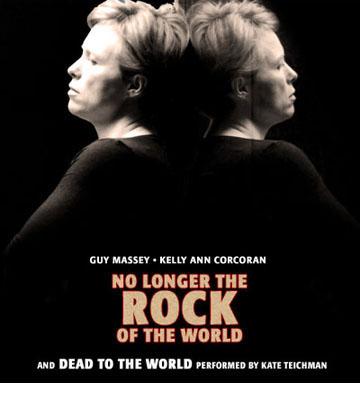 Curious Theatre Branch presented two new plays by Beau O'Reilly, starring Guy Massey, Kelly Ann Corcoran and Kate Teichman, with live musical accompaniment by Curious co-founder Jenny Magnus and guests Sofie Senard and Julian Berke.
In Dead to the World, a love-lost, grief-stricken dish washer finds women at every turn: the hotel lobby, the Clark Street bus, the wind-blown trains of East Berlin. No Longer the Rock of the Worldpresents the dead performance artist Walter with a long list of things to work out and people to work them out with.
The Chicago Reader called Dead to the World "breathtakingly crazy. Kate Teichman gives a mind- and gender-bending solo performance as a strung-out guy fixated on women, delivering O'Reilly's kaleidoscopic torrent of words with dead-on, slack-jawed cluelessness."It was truly an unforgettable performance—we were delighted to bring both of these haunting plays to the Center Portion stage.
Asics shoes | Nike Air Force 1'07 Essential blanche et or femme - Chaussures Baskets femme - Gov