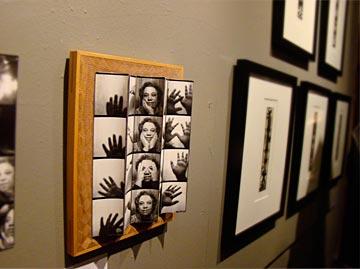 Since the invention of the photobooth, artists around the world have used photobooth photos in painting, collage, film, and video, taking advantage of the photobooth's uniquely expressive qualities.
For two days in April, Center Portion was home to some excellent photobooth art, as well as a few working digital and film-based photobooths themselves. People were invited to just to take a look, or take some pictures and make their own art. It was a one-of-a-kind event!
Visit www.photobooth.net/convention for more information.