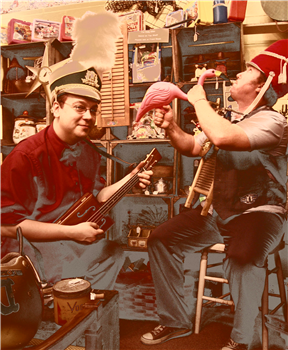 What fanciful fuel powers this bubbling band of minstrels you say? Why, it is Pickle Power—the power to fabricate mutant musical instruments and sea shanties. The power to shatter a bar full of whiskey glasses with sonic ferocity one night then serenade a giggling group of itty bitty kids the next morning.
Armed with a Frankenstonian array of homemade monster instruments, their musical recipe is flavored with Jug Band, Hokum, and Honkey Tonk spices. You'll relish the Pickles!
---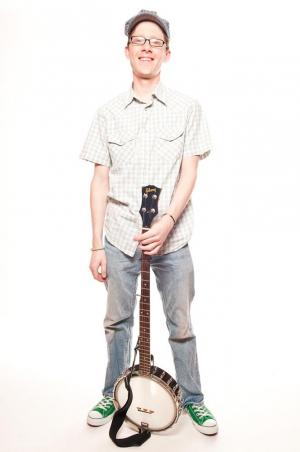 Jason McInnes
Opening for the Pickles and receiving a heartfelt "welcome back" from the Center Portion staff, Old Town School of Folk Music's own Jason McInnes! Jason uses his guitar and banjo to support his reinterpretation of folk traditions.  His songs and stories are powerful, yet tender; uniquely his, yet as old as time.