Presented by Center Portion and
the Chicago Chapter of the Weston A. Price Foundation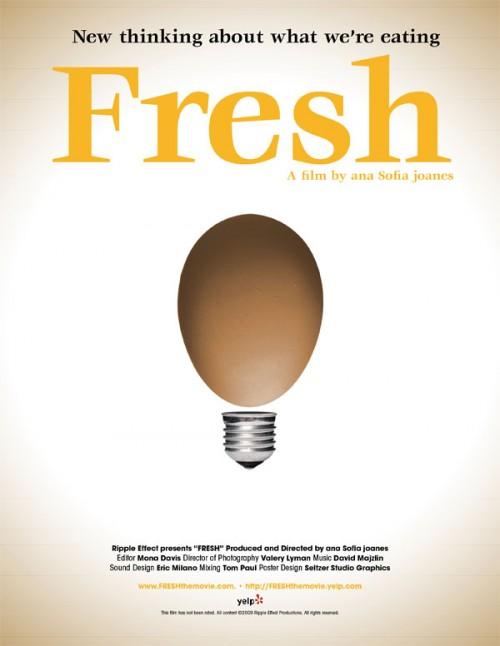 FRESH celebrates the farmers, thinkers and business people across America who are re-inventing our food system. Each has witnessed the rapid transformation of our agriculture into an industrial model, and confronted the consequences: food contamination, environmental pollution, depletion of natural resources, and morbid obesity. Forging healthier, sustainable alternatives, they offer a practical vision for a future of our food and our planet. This documentary film is by ana Sofia joanes.
Because of high demand, Center Portion added additional screenings of this thought-provoking film. Audiences were treated to an always lively discussion during the post-show Q & A, with featured speakers Allan & Jeanne Sexton of Meadow Haven Organic Farm. Like the farmers in the film, Allan & Jeanne offer an antidote to corporate farming with locally grown, organic pastured chicken, eggs & turkeys, as well as organic grass-fed beef & pastured pork. Learn more about them at here.